As the year begins, so does the annual management task of delivering performance appraisal reviews. More than 70 million Americans go through this annual ritual, yet most of us dread both giving and receiving performance reviews.
Some people claim that the annual performance appraisal review is "one of the most frightening and degrading experiences in every employee's life." The good news: It doesn't have to be that way. Delivering performance reviews effectively boils down to the art of delivering feedback.
Performance Appraisal Process
The review process is normally broken down into two parts. The first is spent discussing your overall performance appraisal during a defined "performance period." The second part of the process is how much you will receive based on your performance.
Performance Appraisal Do's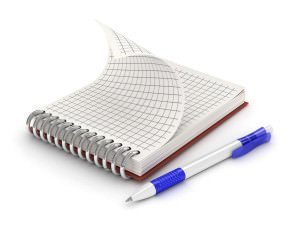 Reassure your staff member by building on strengths, give him/her confidence. Set the stage for a two-way conversation. Relieve tension and facilitate dialogue by communicating upfront your review process agenda. Let employees know they have input.
Use a "we" approach when discussing problems. Talk about their strengths and challenge areas. Deliver the negative (avoid sugarcoating) but make sure the employee knows what he or she can do about it.
Be specific when discussing performance appraisal. Identify what success looks like for the coming year, given department/school objectives, etc. Create an employee development plan with specific goals and tasks.
Keep the interview on track. Start by letting employees assess themselves. What are they most proud of, and what do they consider areas for development?
Draw him/her out by asking thought-provoking questions (not yes or no type), then listen.  Restate or reflect the staff member's statements.  Listen with warmth, frankness, and real interest.
Talk about job results, not activities. Seize the opportunity to acknowledge what you like and appreciate about how the employee performs.
Function as a

coach,

not as

inspector

. Counsel — don't advise. Focus on the employee. Be truly present. Listen and make a genuine attempt to understand concerns and any feedback.
Close properly, summarize, plan for improvements and changes.  Write down the results.
Performance Appraisal Don'ts
Use negative words or too many negative criticisms. Avoid the negatives. We all have room for improvement. Even the most talented individuals want to know how they can reach the next level. Refusing to identify  issues, challenge for improvement or hold the individual accountable does not foster growth. When you avoid giving tough, direct feedback, you aren't doing them (or you) any favors.
Use a "you vs. me" approach. Don't hammer on negatives. Don't shred personal self-esteem by telling them every negative thing you've ever noticed. Reinforce that it is behaviors and actions you want changed, and that you have confidence in the person you are challenging.
Give insincere or excessive praise.
Use generalities that cannot be backed up by specific examples.
Dominate the conversation. Don't offer challenging feedback using generalizations. Many clients tell me they are told during their reviews that they need to improve areas such as "communication." Most people have no idea what this means. Identify how you and the employee will know if he or she meets your expectations for improvement.
Place emphasis on personality traits. Don't make it personal. Stick to behavior specifics.
Be fussy, picayune or harried. Don't make assumptions about how the employee is receiving the feedback. Emotionally charged situations often foster misunderstanding. Probe for understanding and reactions, including confirmation of critical elements of the review.
Be or seem hurried. Don't talk too much. Reviews should be interactive. Don't let whatever "form" you use dictate your process; it's not about the form. If you are doing all the talking, you've probably lost them.
An organization's most valuable resource is its people. The best leaders understand that personnel require both acknowledgment and challenge — and that skillfully developed and delivered performance appraisal reviews can be a highly effective management tool. Your human resources department is there for a purpose, and you should use it effectively when performing appraisals. It can help to ensure that you do not judge an employee on matters protected by law, such as family or maternity leaves