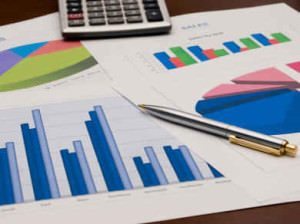 Employee Performance Review is one of the best tools to boost productivity, increase morale and get better business outcomes. Employee performance review evaluates performance on the job. They often determine raises, promotions, and sometimes whether the employee gets to keep their jobs. That can explain, why even as adults, these report cards often make us feel uneasy.
Feedback is essential to high performance. The employee performance review can help: it is an opportunity to discuss successes over the past year, as well as to help employees correct mistakes. An employee performance review should formalize conversations that the supervisor and employee have had throughout the year and should not be a surprise to the employee.
The employee performance review is designed to help you accurately evaluate an employee's performance and set written goals for the upcoming year. When used properly, the performance review can be a great communication tool.

Employee Performance Review: Non-Template
Employee Performance Review: Example
EMPLOYEE PERFORMANCE REVIEW
Review Period From:
To:
Review Date:
(End of the month following the "To:" date)
Name:
Employee ID Number:
Title:
Department or Office:
Supervisor:
Employment Category:               Non-Exempt                         Exempt
INSTRUCTIONS
v  The supervisor and employee meet at the beginning of the review period and together identify and prioritize three to five primary job responsibilities from the employee's job description.  Goals, objectives, and special projects may be identified at any time throughout the review period.
v  At the end of the review period, the employee self-evaluates his or her performance (job responsibilities, performance factors, and goals/objectives) using the rating scale, completes Part I of the Career Development section, and returns the form to the supervisor.
v  The supervisor evaluates the employee's performance of job responsibilities, performance factors, and goals/objectives using the rating scale.  Supervisor comments are REQUIRED for any evaluation of "Exceeds Expectations", "Improvement Needed", "Fails to Meet Expectations", and for the OVERALL rating.
v  The supervisor then meets with the employee and together they discuss the ratings, complete Part II of the Career Development section, and sign and date the form.  The review form is then forwarded to the Human Resources Department (Employee Relations) for review and filing.
v  The job description is to be reviewed annually and updated, if appropriate.  If significant changes are made, the supervisor submits an updated copy to the Human Resources Department together with the completed review form.
RATING SCALE – Use ratings as defined below.
E – EXCEEDED EXPECTATIONS:  A preponderance of the employee's work exceeded expectations.  The employee consistently did outstanding work, regularly going far beyond what is expected of employees doing this type of work.  Performance that exceeded expectations was due to the effort and skills of the employee.
M – MET EXPECTATIONS:  Performance fully met the established job expectations, and may on occasion have exceeded expectations.  The employee generally performs very well and requires little additional guidance.
I – IMPROVEMENT NEEDED:  Performance met some of the job expectations but did not fully meet the remainder.  The employee generally performs at a minimal level and improvement is needed to fully meet expectations.  Performance deficiencies were due to the employee's lack of effort or skills.
F – FAILED TO MEET EXPECTATIONS:  Performance generally failed to meet the established expectations or required frequent, close supervision and/or the redoing of work.  The employee did not perform at the level expected for employees doing this type of work.  Unacceptable job performance was due to the employee's lack of effort or skills.
PRIMARY JOB RESPONSIBILITIES IN PRIORITY ORDER               (This page may be reproduced)
Responsibility:
Responsibility:
Responsibility:
Responsibility:
Responsibility:
Performance Factors

Employee
Rating

Supervisor Rating

Knowledge of Work:  Understands assigned duties and responsibilities; establishes priorities and plans work; uses appropriate procedures, tools, equipment and materials for assigned work.
Quality of Work:  Work is complete, neat, accurate, timely and thoughtful.
Quantity of Work:  Completes all assignments within specified time limits; adjusts to unexpected changes in work demands to meet timetables.
Initiative:  Self-starter requires minimal supervision, requests additional assignments or responsibilities; suggests and implements improved work methods.
Cooperation:  Projects a positive work attitude; relates effectively with coworkers, supervisors, and others; uses tact and diplomacy/acts professionally at all times.
Problem Solving:  Identifies problems, secures relevant information and implements solutions.
Planning and Organizing:  Establishes and manages work priorities; efficiently allocates time and utilizes available resources appropriately; effectively handles multiple assignments.
Communications:  Effectively expresses self in individual or group situations; message is clear, concise and easily understood; listens carefully to others.
Attention to Safety:  Assists in the creation of a safety culture by working in a safe manner; reports unsafe situations and accidents; follows safety procedures; requests and uses safety equipment and safety techniques; and participates in safety training.
Attendance/Punctuality:  Dependable, present at work and on time.  Absences are properly scheduled and reported.

EMPLOYEES WITH SUPERVISORY RESPONSIBILITIES

Leadership:  Effectively accomplishes work through others; inspires confidence, provides clear direction, communicates constructive feedback, provides on-the-job training; recognizes and resolves problems.
Development of Staff:  Recognizes and develops skills and abilities of other staff or students in order to promote professional development and to meet departmental and university objectives; plans and assigns work effectively and equitably.

ADDITIONAL PERFORMANCE FACTORS

(These are specified factors unique to the position being reviewed.)
GOALS / OBJECTIVES / SPECIAL PROJECTS ASSIGNED DURING THE REVIEW PERIOD

Goal/Objective/Special Project
Results Achieved

Employee

Rating

Supervisor

Rating

OVERALL RATING – JOB RESPONSIBILITIES, PERFORMANCE FACTORS,
GOALS/OBJECTIVES, AND SPECIAL PROJECTS (if applicable):

 

 

CAREER DEVELOPMENT

Part I:  List training programs, conferences, and courses attended during review period to improve present job skills or for career development.

Part II:  List developmental steps to improve performance and/or prepare for future responsibilities.
EMPLOYEE'S OVERALL RATING COMMENTS:
 SUPERVISOR'S OVERALL RATING COMMENTS:
(Required)
*Your signature indicates only that you have read and discussed this performance review with your supervisor.  It does not necessarily mean that you agree with the comments.  If you disagree with your review, explain, either in the space above or on a separate page, the specific areas of disagreement.  You may request a copy of the performance review from your supervisor.I have reviewed the employee's job description:

          It is accurate and up-to-date; or
It needs revisions – which is my responsibility.

          At least one Interim Review was conducted with the employee during the review period.
*Employee Signature                                          Date              Supervisor Signature                                        Date
I have reviewed this evaluation:                                                                                                                                                                
                                                         Department/Office Head (or Designee) Signature                         Date
Employee performance review should be all about gaining a shared understanding of:
Determining Goals and Targets
Methods for accomplishing set goals
How progress is measured
The strengths, challenges and interests of the team member
Areas for performance improvement
Any rewards and incentives for great performance
Employee performance reviews are not a one way street. It should not be about sitting in a darkened room with a harsh light shining on an employee while you tell them for hours everything that is wrong with them. Performance reviews are a two way street. Supervisors must listen and accept feedback as well as provide feedback.
The employee should regard the review as a learning opportunity where valuable information is gained about oneself and their supervisor.